COMMITTEES HELP DRIVE THE UNION
Committees are comprised of volunteer members from shop stewards training, worksite meetings, and direct contact with the Local. If you are interested in joining a committee, please contact the Local at information@cwa1036.org
Civil Rights and Equity
The Civil Rights and Equity Committee raises awareness for civil and human rights issues that affect our members and communities. As a labor union, advocating for equity for all is inherent in our work, and we understand that what helps raise our most marginalized members helps to lift us all. By working together, we take collective action to improve the material well-being of the marginalized among us both in our union and in society at large.
Community Services
The Community Services Committee identifies charitable and community services causes, projects, and opportunities for the Local and its members to make a positive difference. This Committee directs the charitable work of the Local and builds connections with the communities where our members live and work.
Education
The Education Committee promotes the educational programs and opportunities available within Local 1036. The Committee develops training for shop stewards, promoting both internal and external scholarship opportunities for members and their children, and does educational outreach to the public about the services our members provide.
Legislative-Political Action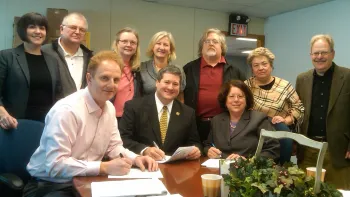 One of CWA's greatest strengths is political action. The Legislative-Political Action Committee is a member-driven committee that reviews and recommends endorsement of candidates for elected office, helps directs Local 1036's political campaign support, drives Get Out the Vote efforts, and works in every aspect of the Local's political and legislative program.
Membership
The Membership Committee works on internal organizing, creating new members in every workplace and enabling our existing members to be more active in the Local and in the workplace. With representatives from a cross-section of the Local, we have a blended committee that reflects membership diversity and brings a variety of experiences to the table.
Next Generation

The Next Generation Committee works to develop union leaders for the local by teaching newer employees about how the union is a vehicle for building power. We achieve this by developing content useful to newer employees in their career. The committee meets virtually to develop content as decided by membership polls, and local-wide NextGen Meetings are held quarterly.
Women's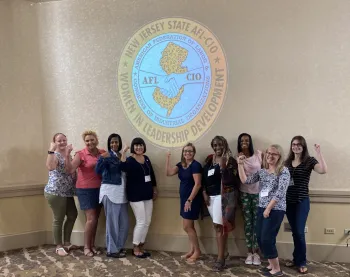 The Women's Committee advances women's issues within the Local and in the labor movement broadly. Activities include supporting International Women's Day, building community among members, and other programs.